Our doctor-led health analytics help your team achieve great things
We use blood analysis and lifestyle data to help your team understand – and address – what's really going on in mind and body.
Get in touch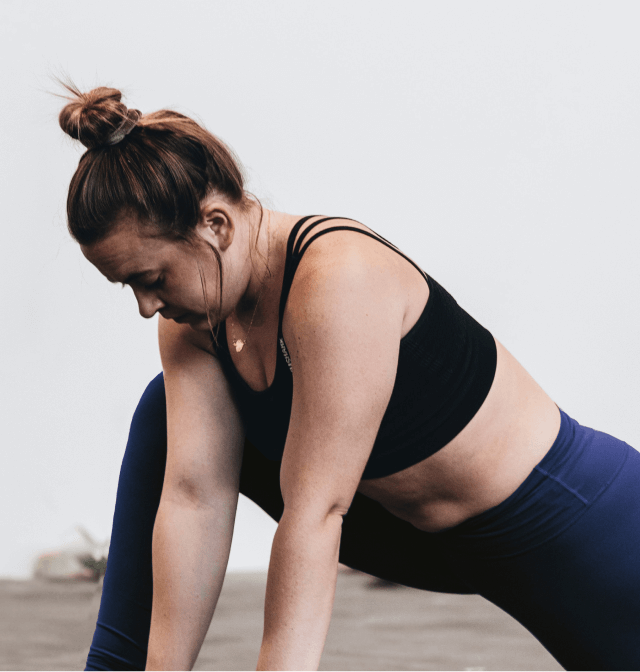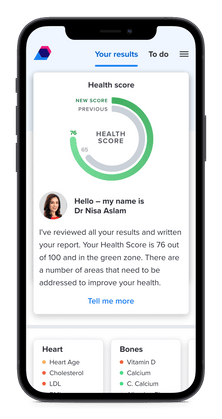 We've helped 10,000+ people achieve their greatness
LiveSmart gets 75% uptake, compared to an industry average of 25%. Our NPS is 62, which puts us squarely in the world-class category.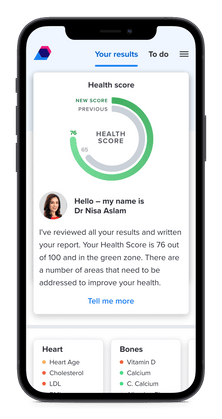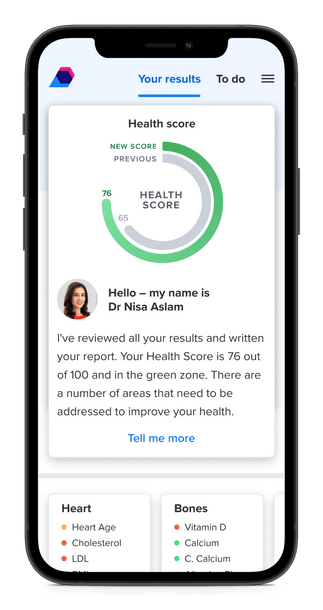 Four steps towards greatness
We'll help you build a happier, healthier workforce – here's how it works...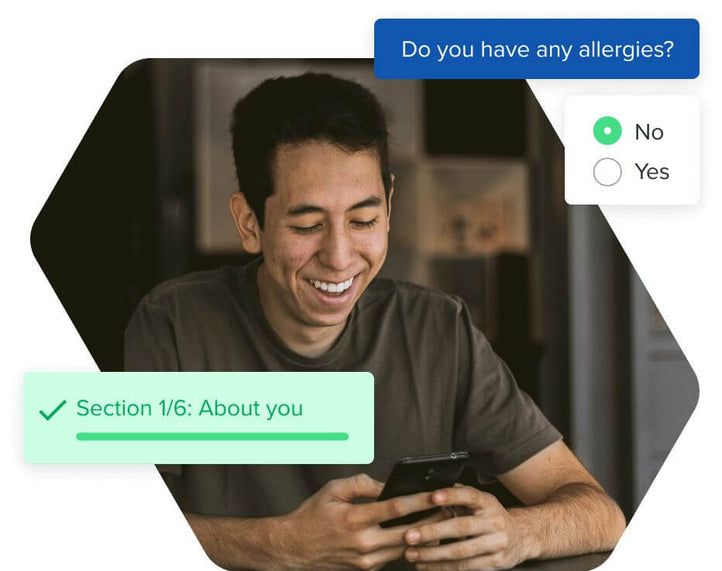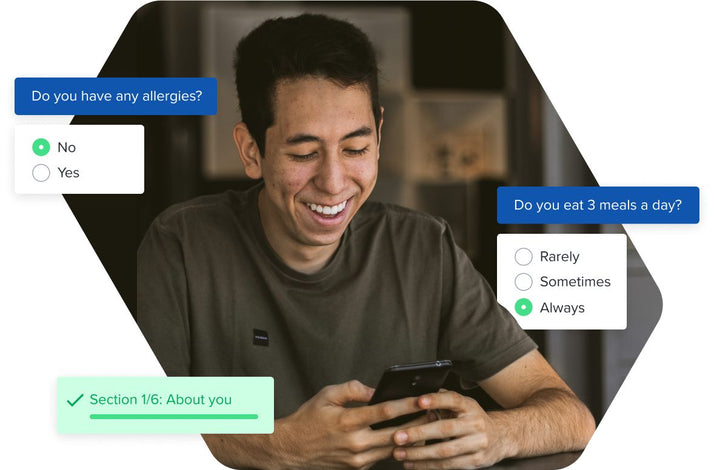 1. Tell us about you
Take our comprehensive health questionnaire to tell our doctors about your diet, lifestyle, activity levels, mental health and medical history.
2. Take a fuss-free blood test
We'll send an easy-to-use blood test to your home. It takes less than 10 minutes. Simple!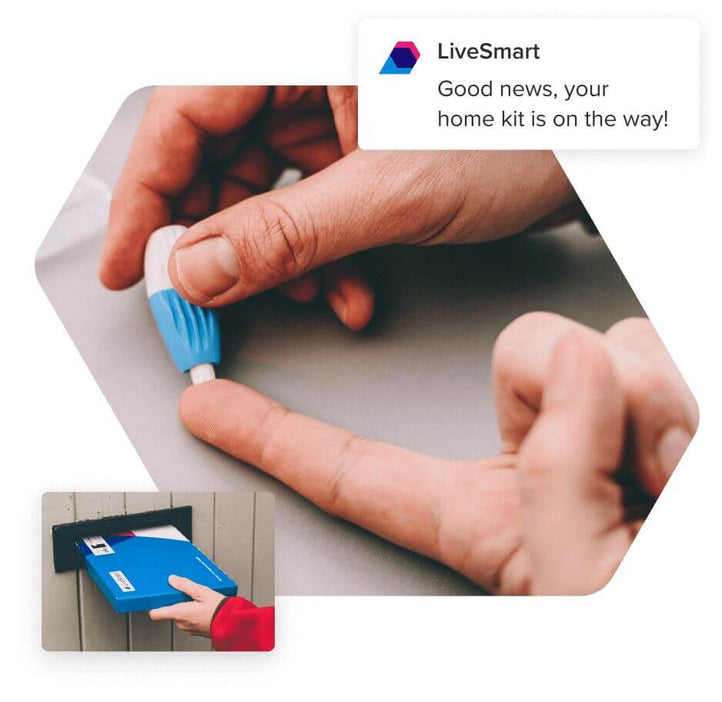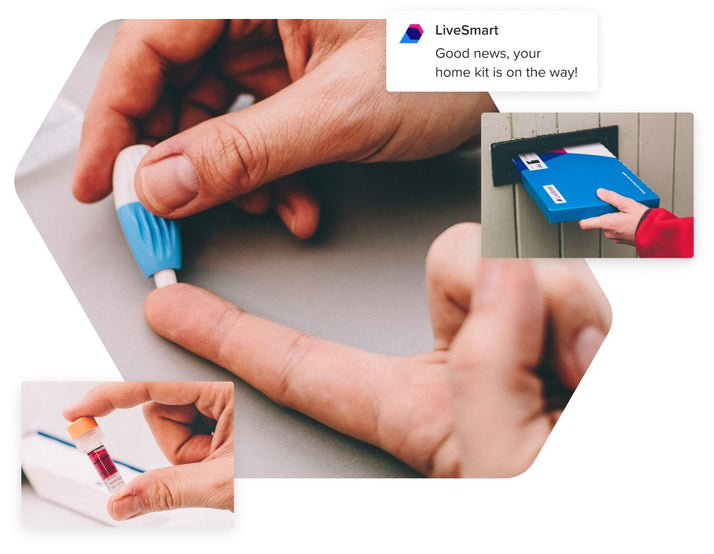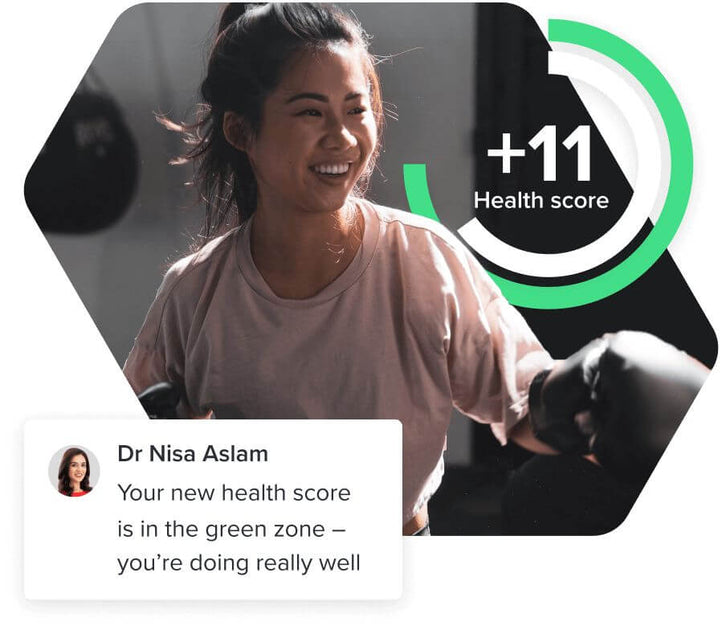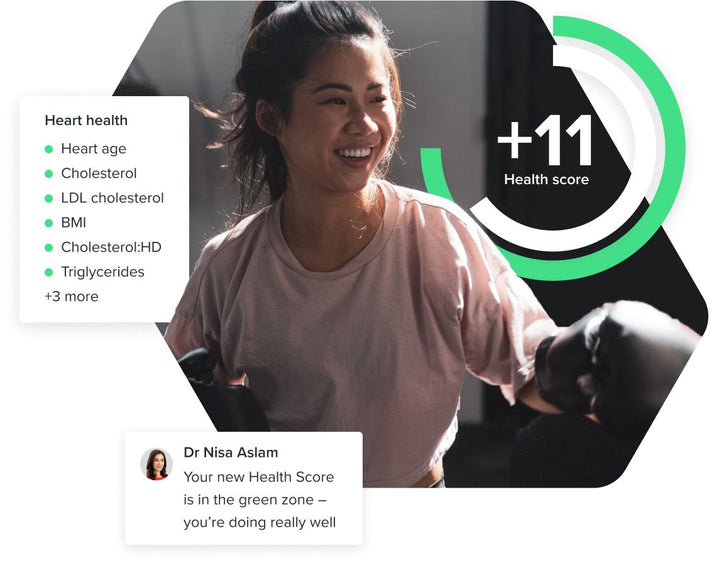 3. Get your digital health report
You'll receive a personalised health report from our NHS doctors and dietitians, packed with unique insights and advice.
4. Get one-to-one health coaching
Have regular calls with our expert coaches. Their tailored advice and motivation is proven to help people achieve their greatness.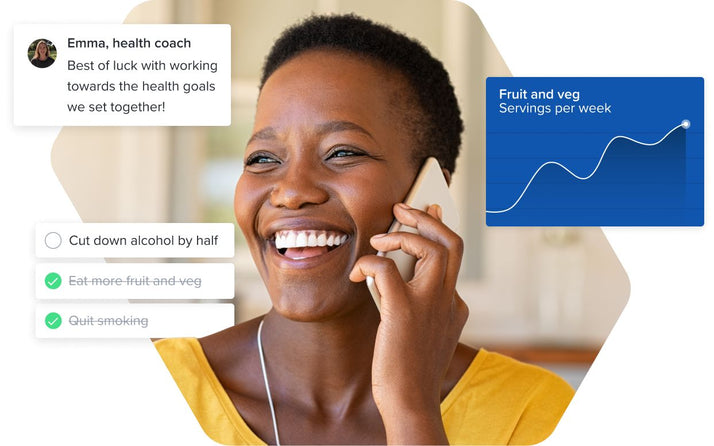 A remote service like LiveSmart really fits with the way we work. Our staff can view their results and take their coaching calls wherever they are in the world.
Andrea Compensation & Benefits Director
Universal Music Group
"I found the coaching sessions really useful and Susan was fabulous. She helped me focus, didn't judge and went above and beyond my expectations. She gave me useful tips and recipes, which I tried out and will continue to use."
GRAHAM 22/01/21
"I've had a very positive experience of LiveSmart. Everyone I've spoken to has been very supportive, friendly and efficient. The questionnaire was comprehensive and easy to follow. The blood test was made very easy by the nurse coming to my house. The health coaching call was great. Susan totally listened to me and together we discovered some ways to motivate me, to attempt more regular strength-based exercises."
ALISON 18/11/20
"I have found LiveSmart extremely useful and informative. Based on the results of my blood tests, the questionnaire and your advice, I have made some small lifestyle changes that have had a big impact on my health. The main change was taking vitamin D. In the past I had always suffered from constant colds in the winter, but since taking a Vitamin D supplement I have seen a marked change."
CLARE 26/03/20
"When I first received my test results, I was shocked at some of the findings. It cemented my desire to become healthier, both physically and mentally. Being coached by Dani has helped to motivate and drive me towards the goals we had set together. Her knowledge and advice has been instrumental in helping achieve my objectives."
BRENDAN 19/01/21
"Really helpful service and a great opportunity for a general health check. Truly a two-way conversation, where I felt listened to and my comments were heard and understood. I came off the phone feeling really positive."
CHRIS 15/07/20
"Following my results I was really motivated to improve my lifestyle and nutrition. Talking through both aspects at a micro level with Emma was extremely useful, providing ideas on how I could introduce a number of changes without significantly impacting my daily work and family routines. I don't think I'd be at the improved new levels now if it wasn't for the help and advice provided.​"
PHILIP 13/03/20
"Susan was fantastic and extremely motivating - she instantly put me at ease and answered all the questions I had about the test results. We have agreed an action plan and set the next meeting date."
NICKY 07/12/20
"I think the advice and calls have been extremely helpful. I've learned a lot and feel that the calls have provided me with the right information to live a healthier lifestyle.​"
JADE 09/07/20
"The LiveSmart experience was a great journey. I was set realistic goals based on my personal results and day-to-day routine. My personal coach was friendly and open to suggestions and provided some useful advice to improve my everyday health. Would most certainly recommend!"
SURYA 05/03/20
Greatness starts here
We offer flexible packages that work for your team and your budget. Fill in your details and we'll be in touch with information on our products, prices and case studies.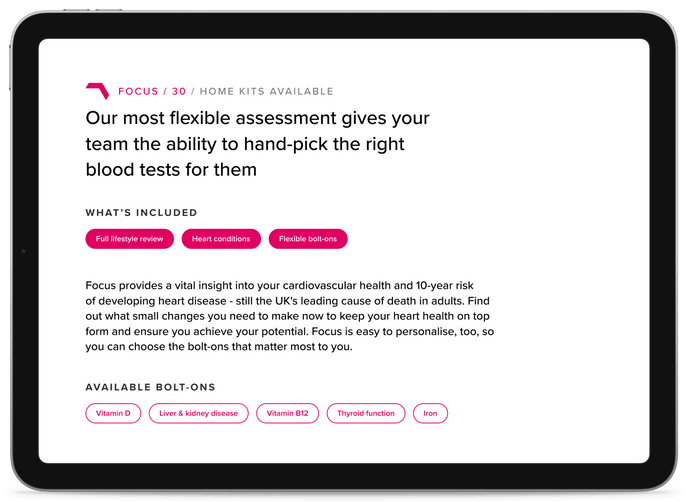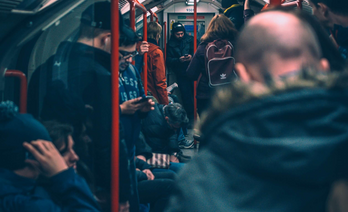 Millions of people across the world have been working from home over the past year due to the restrictions around Coronavirus. Over the next few months, we will see fresh changes to people's work patterns as more and more offices and workplaces reopen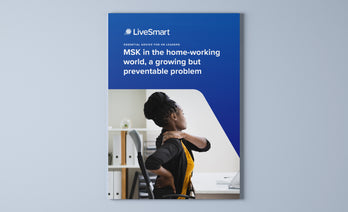 Since 2020, MSK has become increasingly important, as the majority of employees have been working predominantly from home. Read this essential advice for HR leaders to uncover our key findings...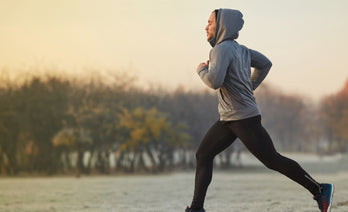 In the UK, 5 year survival rates for bowel cancer are currently around 60%. This is consistently and significantly lower than almost all other high income countries